The IAEA mission saw military vehicles and equipment inside the Zaporizhzhia NPP.
Wednesday, September 7, 2022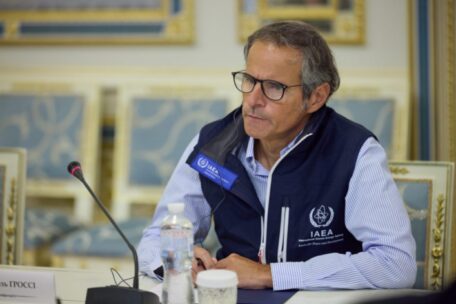 According to Director General Rafael Grossi, the International Atomic Energy Agency saw Russian military equipment and personnel inside the Zaporizhzhia nuclear power plant while visiting the facility. During the visit, the IAEA captured Russian military personnel, vehicles, and equipment at various places within the ZNPP, including several military trucks on the ground floor of Unit 1 and Unit 2 turbine halls as well as military vehicles stationed under the overpass connecting the reactor units. The IAEA said the presence of military personnel and equipment creates "very challenging circumstances" for staff trying to maintain normal operations at the plant. All the military equipment must be removed from areas that could interfere with the operation of safety and security systems and equipment, reported the IAEA mission.
Support UBN team