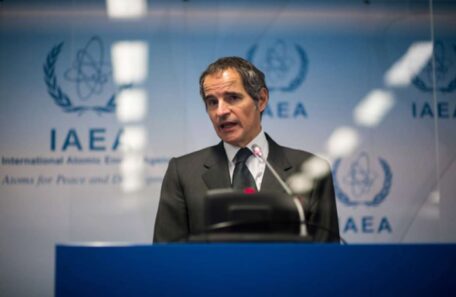 Thursday, August 11, 2022
The IAEA claims that there is no nuclear threat at the Zaporizhzhia NPP.
The International Atomic Energy Agency (IAEA) has declared that there is no immediate nuclear threat at the Zaporizhzhia nuclear power plant after the Russian military shelled the site. According to the Director General of the IAEA, Rafael Mariano Grossi, the shelling on Friday and Saturday at the ZNPP breached virtually all seven indispensable nuclear safety and security pillars that the Director General outlined at the beginning of the conflict, including those related to a nuclear power plant's physical integrity, functioning safety and security systems, and staff and external power supplies. Grossi emphasized the need for the IAEA's expert mission team to arrive at the station as soon as possible "to help stabilize the nuclear safety situation." He added that he is in close contact with the Ukrainian authorities and continues to monitor the nuclear safety situation.