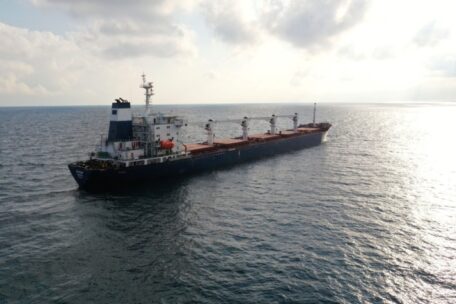 Friday, November 18, 2022
The grain corridor initiative is extended for four months.
 In Istanbul, under guarantees from the UN and Turkey, the grain corridor initiative was extended to export food from three Ukrainian seaports for another 120 days, announced the Minister of Infrastructure, Oleksandr Kubrakov. The minister added Ukraine has officially turned to partners within the initiative with a proposal to extend it for at least a year and to include the port of Mykolaiv. The minister emphasized the importance of ensuring the Joint Coordination Center's effective work, so the Ukrainian contingent made its proposals to solve existing problems. "We must use all the available export potential of our ports to supply the necessary amounts of food to the world," the minister summed up.