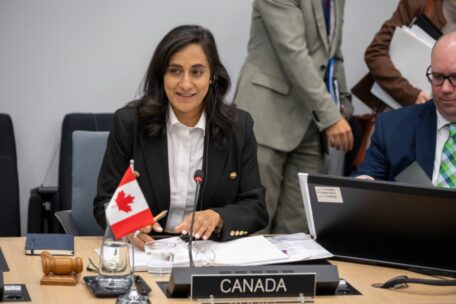 Friday, November 18, 2022
Canada announces a new $34M military aid package to Ukraine.
 During the Contact Group on the Defense of Ukraine's seventh meeting Canada disclosed the details of a new $34M tranche of Ukrainian aid, as announced by Canada's Defense Minister Anita Anand. About $5M is earmarked for the further provision of satellite images that provide situational awareness to the Ukrainian military, more than $18M is for additional high-definition drone cameras, and up to $10 million for winter equipment, including portable heaters, sleeping bags, etc. The new aid will complement the $500M aid package announced by the Canadian government on November 14.