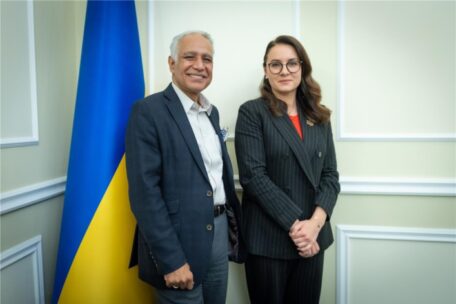 Monday, October 10, 2022
The government expects to launch the International Trust Fund for the Reconstruction of Ukraine.
Minister of Economy of Ukraine Yulia Svyridenko met with Arup Banerjee, Regional Director of the World Bank, to discuss the creation of a fund for Ukraine's recovery, cooperation in promoting investment in the Ukrainian economy, and current government programs to stimulate business and create jobs. Banerjee assured Svyridenko that the creation and operation of the fund will be discussed at the next meeting of the WB Board of Directors at the end of October. At the same time, Svyridenko said that Ukraine also needs to increase investment, which can occur even during the war and serve to stimulate the economy. According to Svyridenko, Ukraine expects that the International Finance Corporation (IFC) will submit a package of financial assistance to attract investors for approval by the Board of Directors of the WB in November. The package will provide $1B in financing.