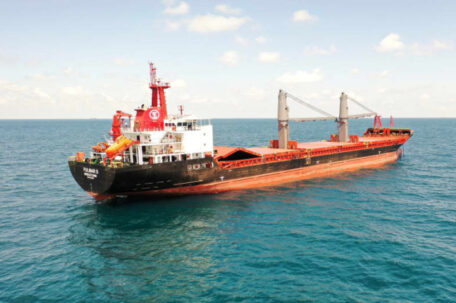 Monday, August 8, 2022
The first ship has arrived in Ukraine to load grain.
On August 6, for the first time since the beginning of the war, a bulk carrier, the FULMAR S, arrived in Ukraine to load grain. The vessel arrived though the implementation of the safe transportation of grain and food products from Ukrainian ports initiative, the Ministry of Infrastructure reported. Thus, "The grain corridor has worked in two directions – both exiting and entering the ports of Ukraine. In addition, this means that the grain corridor is a safe and profitable opportunity for shipowners to utilize Ukrainian ports. The traffic is planned to reach at least three to five vessels per day in two weeks. The goal is to achieve a monthly transshipment volume of three million tons of agricultural products in the ports of Odesa," said the Minister of Infrastructure, Oleksandr Kubrakov.