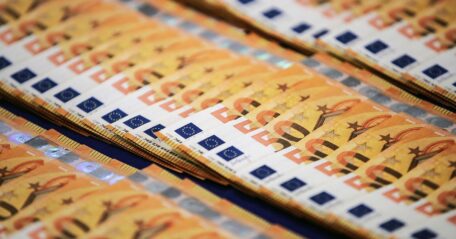 Wednesday, May 11, 2022
The European Commission will issue debt securities to support Ukraine.
 The European Commission plans to issue new EU debt to cover Ukraine's short-term financing needs over the next three months. The plan is to raise €15B, reported POLITICO.  According to the Ukrainian government and the International Monetary Fund, Ukraine needs €5B per month to keep the economy afloat. The money will be spent on paying wages and pensions to care for displaced populations and other war-related costs. The United States has pledged to provide a third of that sum, which would leave €10B uncovered. The Commission briefed EU ambassadors Friday on a plan to bridge that gap, which would entail the Commission issuing debt on the back of guarantees provided by EU countries.