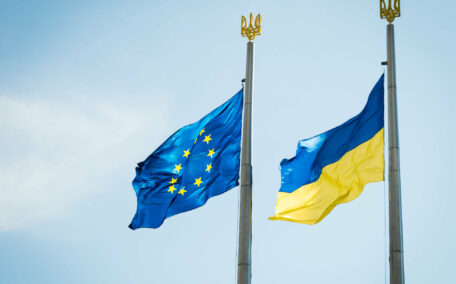 Tuesday, May 17, 2022
The EU prepares a new package of financial assistance for Ukraine.
 The European Commission intends to propose a new financial aid package to Ukraine on Wednesday, which includes new loans to provide immediate liquidity to Kyiv and commitments to long-term financing of the country's reconstruction, reported Reuters. An EU official said the money would come from the EU budget and EU governments, dismissing previous talks that funds could be raised in the market through joint bonds backed by the EU budget. The head of the IMF, Kristalina Georgieva, called for this support to come in grants, not loans. The extent of EU support will also depend on how much the G7 countries are willing to contribute. Still, EU governments disagree on how to support Ukraine, and many prefer loans, despite the IMF's views and Ukraine's likely inability to repay them. According to officials, the package could be a combination of grants and loans. The funds will be used to pay salaries, pensions, and sick leave.