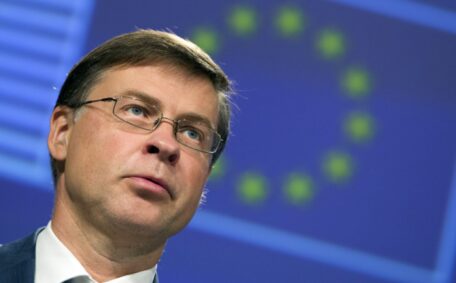 Wednesday, October 12, 2022
The EU plans to allocate $1.5B monthly in 2023.
Ukraine is negotiating with the EU, the US, and the IMF to provide comprehensive support for Ukrainian public finances in 2023. This will ensure a predictable environment for business and the population, Ukraine's Minister of Economy Yulia Svyridenko noted at the Conference of EU Ambassadors. The VP of the European Commission, Valdis Dombrovskis, noted that ensuring the macro-financial stability of Ukraine is one of the European Union's highest priorities. "I hope we will soon allocate the next €2B and another €3B at the beginning of December," said Dombrovskis. He also emphasized that in 2023, the EU will prioritize efforts to provide $1.5B monthly in macro-financial support. Along with this, other donors, countries, and international financial institutions will continue to help Ukraine.