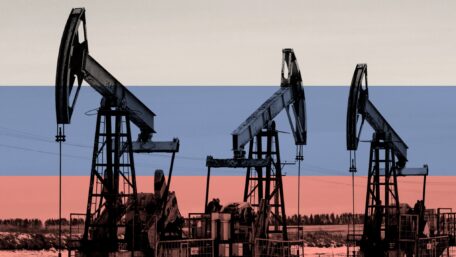 Monday, April 18, 2022
The EU is preparing an oil embargo after the second round of elections in France.
The European Union is finally preparing a gradual oil embargo against Russia, which could be approved after the second round of the French presidential election on April 24. Until now, the oil embargo has not been seen as an option due to the strong Russian oil dependence of countries such as Germany and Hungary, for which the elimination of Russian energy products could disrupt policy in the region and raise energy prices. However, the latest EU sanctions package has agreed on a coal embargo, which will come into effect in August 2022. Furthermore, top EU officials hinted that oil sanctions were already being worked out and are included in the forthcoming sixth package.  As for the timing, the proposed restrictions will be put on the table after the last round of elections in France on April 24 to ensure that the impact on prices does not fuel populist and pro-Kremlin candidate Marine Le Pen and does not hurt President Emmanuel Macron's re-election bid.