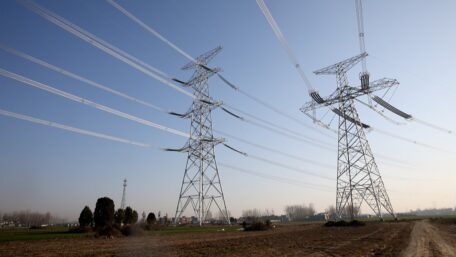 Monday, April 18, 2022
Ukrenergo has launched a new high-voltage line worth more than UAH 546M.
 In the west of Ukraine, state-owned Ukrenergo completed construction and put a 330 kV high voltage eclectic line into operation. The project's cost was UAH 546M ($18M), reported Ukrenergo's press service. The line became the first power facility in the national power system to be completed and put into operation by NEC Ukrenergo during the war. "This line is an important element in improving the reliability of the power system in the context of synchronous work with ENTSO-E and the future expansion of export-import electricity supplies between Ukraine and Europe," said Chairman of the Board of Ukrenergo Volodymyr Kudrytskyi.