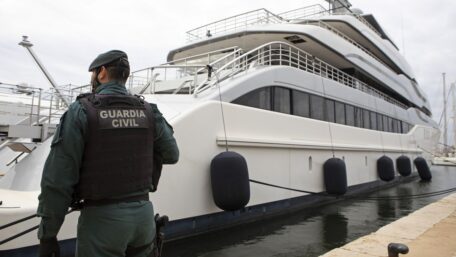 Thursday, April 28, 2022
The EU is discussing the seizure of Russian assets.
The European Union is discussing how to seize Russian assets in order to direct these funds to support Ukraine. Poland has called on the allied states to agree on an appropriate mechanism at the EU level, stated Deputy Foreign Minister of Poland Pavel Jablonski. Warsaw says the property of Russian oligarchs affected by the sanctions and the hundreds of billions of euros in Russian Central Bank reserves frozen by Western powers must be made available to rebuild Ukraine. "We believe that a political decision must be made and we are ready to permanently confiscate these assets. We are open to discussing ways to do it," said Jablonski. However, EU officials warn of significant legal obstacles to the seizure of assets in member states. In addition, some lawyers warn that oversimplifying the procedure for asset seizure will set a dangerous precedent and jeopardize property rights.