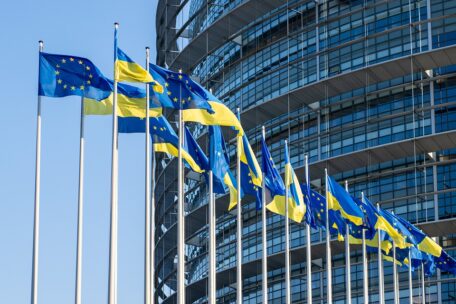 Friday, May 13, 2022
The EU has presented a plan to support Ukraine's agricultural exports.
 On Thursday, the European Commission unveiled an action plan to help Ukraine export its agricultural products, given the ports blocked by Russia, which handled 90% of Ukrainian export. The European Commission has outlined an action plan to create "routes of solidarity" so that Ukraine can export grain and import the goods it needs. Here are the priority measures in the short term:
Additional rolling stock, vessels, and trucks: The commission calls on EU market participants to provide additional vehicles urgently.
The capacity of transport networks and transshipment terminals: Ukrainian agricultural exports should be prioritized, and infrastructure managers should provide railway slots for these exports.
Customs operations and other inspections: The Commission calls on national authorities to be as flexible as possible and provide sufficient staff to speed up procedures at checkpoints.
Storage of goods in the EU: The Commission will assess the existing storage capacity in the EU and coordinate with its member states to help provide more power for the temporary storage of Ukrainian exports.