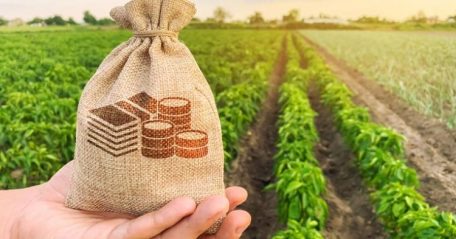 Friday, May 13, 2022
Ukraine farmers have already borrowed more than UAH 24B in bank loans.
 Ukrainian farmers have attracted almost UAH 24.2B in loans for the sowing campaign, of which UAH 16.46B under the portfolio guarantee program. Currently, the banking system of Ukraine issues up to UAH 900M in loans per day, reported the Ministry of Agrarian Policy. "As of May 11, farmers received loans for the sowing campaign for UAH 24.17B. The main part is traditionally involved in the 80% portfolio guarantee program, which is UAH 16.46B" the statement reads. Moreover, Last week alone, banks issued UAH 4.4 B to 2,070 new agricultural borrowers, about UAH 900M per day, to support the owners of domestic agrarian enterprises.