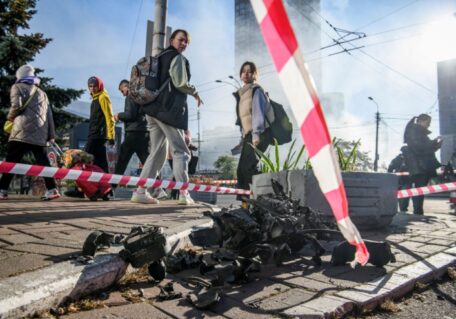 Thursday, October 20, 2022
The EU has evidence of Russia's use of Iranian drones against Ukraine and is preparing sanctions.
The EU has evidence that Iran is providing Russia with unmanned aerial vehicles to wage war against Ukraine, European Commission representative Nabila Massrali said. According to Massrali, given this evidence, the Foreign Affairs Council is working on a quick, straightforward reaction from the EU. As Politico writes, the EU plans to impose sanctions on several Iranian individuals and legal entities for selling weapons to Russia in the coming days. These are expected to be focused on five Iranian individuals and three organizations. The new punitive measures will complement existing sanctions against Iran's "morality police" for brutally persecuting and killing citizens who protested against their government.