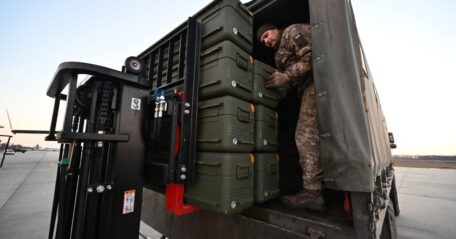 Wednesday, May 25, 2022
The EU has approved the fourth tranche of military assistance to Ukraine.
The EU Council has approved the allocation of the fourth tranche of aid from the European Peace Fund (EPF) in the amount of €500M, which will allow the EU to support the Ukrainian army with weapons. The amount of equipment provided under the new support package corresponds to the current priorities announced by the government of Ukraine, said the press service of the EU Council. Of the latest tranche, €490M is earmarked for military equipment intended for defense purposes, and €10M is intended to cover the cost of equipment and supplies such as personal protective equipment, first aid kits, and fuel. Following the approval of the fourth tranche of military support, the total EU assistance will be €2B.