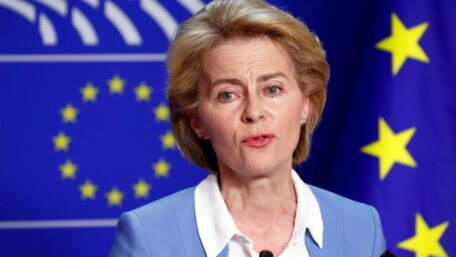 Thursday, October 20, 2022
The EU has already replaced two-thirds of its imported gas from the Russian Federation.
The EU is ridding itself of its dependence on Russian gas faster than expected. In just eight months, European countries have found replacement options for two-thirds of the gas previously imported from Russia, said the president of the European Commission, Ursula von der Leyen. According to the EC president, when RePowerEU was first proposed in March, the EU was highly dependent on Russian gas. She also noted that diversification has cost the EU very dearly, so she suggested increasing investments in European energy generation, primarily in renewable energy sources. In 2021, Europe imported 150 billion cubic meters of Russian gas. Imports from other countries replaced part of this gas, and usage will be reduced by about 50 billion cubic meters. Currently, dozens of gas tankers have gathered near the EU terminals. There is so much liquefied gas that there is not enough capacity for import and regasification.