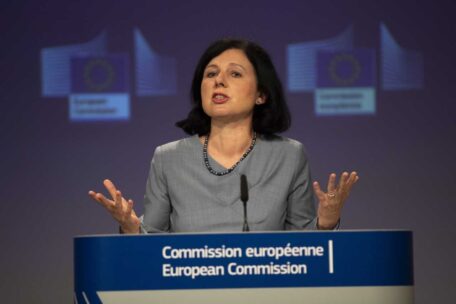 Tuesday, April 26, 2022
The EU expects the sixth package of sanctions against Russia this week.
 European Commission VP Vera Yurova said, "We expect the sixth package this week. It depends on achieving the best possible outcome of negotiations with member states. The best result for the commission is the strictest sanctions. However, it makes no sense to offer something that will not receive support." She confirmed that the most significant are the discussions on banning the import of Russian oil. Poland and the Baltic states endorse a full energy embargo, while several other countries oppose the move for economic reasons, including Germany, Hungary, and Austria.