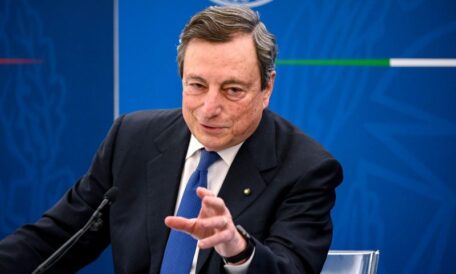 Tuesday, April 19, 2022
The EU Can Cut Russian Energy Dependence Sooner.
Europe can reduce energy dependence on Russia quicker than previously estimated, said Prime Minister of Italy Mario Draghi. "Diversification is possible and feasible relatively quickly, shorter than we imagined just a month ago," the Italian prime minister said after agreeing to increase gas imports from Algeria. Italy's proposal to cap prices for natural gas used to generate power to reduce dependence on Russia is "gaining consensus" among other European countries, Draghi said in his first newspaper interview since he took office in February 2021. Italy currently gets about 40% of its gas from Russia, and Draghi has sought alternative sources since President Vladimir Putin launched an invasion of Ukraine in February.