The destruction of the Kakhovka HPP dam caused UAH 2B in damages and will require $1B and five years to rebuild.
Thursday, June 8, 2023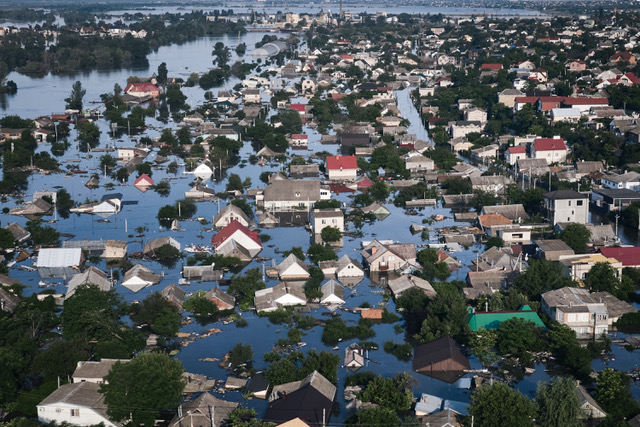 According to the Ukrainian government, the explosion at the Kakhovka HPP dam resulted in damages to water resources that are estimated at UAH 2B. To recover from the consequences of the disaster a special headquarters was created under the chairmanship of the Minister of Internal Affairs, Ihor Klymenko.
The government has allocated UAH 965M to provide drinking water to Mykolaiv, Kherson, Zaporizhzhia, and Dnipropetrovsk regions. Another UAH 1.5B has been set aside to construct new water mains to provide drinking water for Kryvyi Rih, Nikopol, and Marganets.
Ukraine needs the world's help as quickly as possible to minimize the impact of the dam explosion. According to the Ministry of Economy, it will take $1B and at least five years to dismantle and construct an entire complex for a new HPP.
After the destruction of the Kakhovka HPP, the fields in the south of Ukraine may suffer desertification as early as next year. The water supply for 31 field irrigation systems of the Kherson, Dnipropetrovsk, and Zaporizhzhia regions has already been eliminated. At the same time, 10,000 hectares of agricultural land may be underwater on the right bank of the Kherson region, and on the left bank, the figure may be several times higher.
Support UBN team