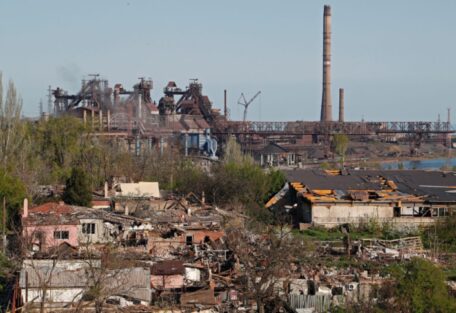 Thursday, August 11, 2022
The damage to Ukrainian infrastructure has increased to $110B.
The total amount of direct, documented infrastructure damage caused in Ukraine due to the Russian invasion has reached $110.4B. The minimum need for the restoration of destroyed assets has increased to $188B, according to KSE research. Over the past week, the amount of direct documented damages increased by $2.1B. According to the latest data, due to hostilities, 304 bridges and bridge crossings were damaged or destroyed, amounting to $1.8B. As of August 8, the amount of indirect financial losses suffered by Ukrainian industries has increased to $129.1B. The largest share of indirect losses has been caused to industries and Ukrainian enterprises – $29.8B. In second place in terms of the volume of indirect losses was the agro-industrial complex and land resources with $23.4B in losses. Another $18.2B in indirect infrastructure losses has also taken place. According to experts of the Russia Will Pay project, the minimum need for restoring the destroyed assets has increased by $3B over the past week and amounts to $188B.