The corridors of solidarity are under threat due to Polish transporters' strike at the border with Ukraine.
Tuesday, November 7, 2023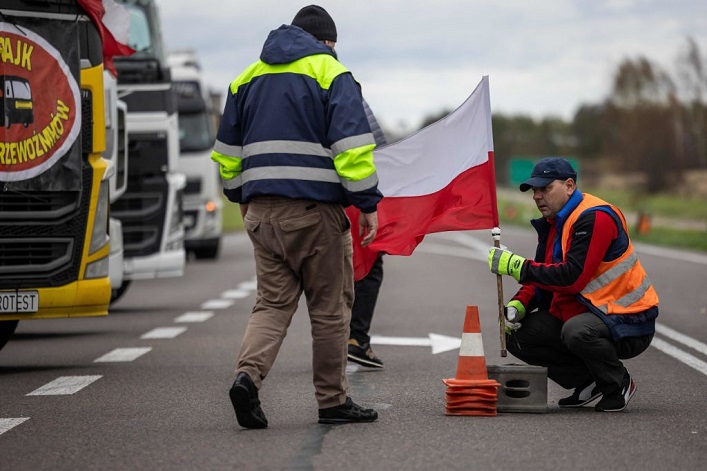 The State Border Service reported the start of a freight traffic blockage at the Yagodin-Dorokhusk, Krakivets-Korchova, and Rava-Ruska-Hrebene border checkpoints on November 6. The protest's organizers plan to allow one truck per hour, as well as trucks with security cargo, humanitarian goods, and those transporting animals, perishable products, etc.
Polish carriers have permission to strike until January. Their dissatisfaction is related to competition after the liberalization of international transportation between Ukraine and the EU.
At the same time, Ukraine is open to negotiations on this issue. As an adviser to the head of the Office of the President Mykhailo Podolyak said, Poland is a crucial transitive partner, through which all necessary supplies flow.
The Ukrainian Ambassador to Poland, Vasyl Zvarych, called on Polish carriers to stop blocking the Ukraine border, as they could threaten the corridor of solidarity with the EU.
Support UBN team