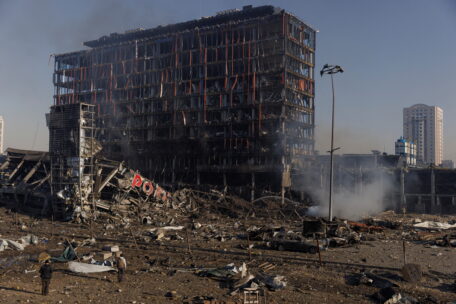 Wednesday, May 11, 2022
The capital of Ukraine needs €70M to repair the damage from the Russian bombings.
 More than €70M will be required to rebuild Kyiv from the effects of the Russian war against Ukraine, said the Mayor of Kyiv Vitaliy Klitschko. He noted that this estimate considers Russia's military aggression in Kyiv, where a total of 390 buildings, including 222 high-rise apartment buildings have been damaged. The Kyiv administration has already identified 20 buildings where reconstruction work should begin first. The approximate cost of repairs will be €5.8M. In addition, 75 educational institutions in the city were damaged by shelling and bombing, including 30 preschools, 17 health care facilities, and 11 cultural facilities. The estimated cost of restoring all buildings in the capital will be more than €70M. The mayor noted that the EBRD is ready to help Kyiv.