The $800M US aid package will include a wide variety of armory.
Friday, April 15, 2022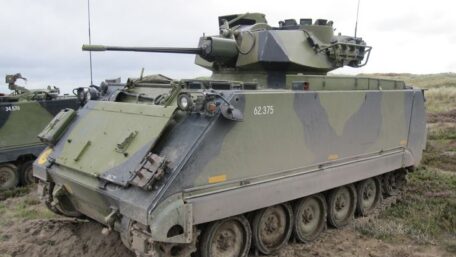 The Pentagon said that the United States will send two hundred M113 armored personnel carriers, eleven Mi-17 helicopters, and three hundred Switchblade drones. Part of this assistance is new batches of weapons systems already being supplied, and the remainder is new batches of weapons that have not been previously supplied to Ukraine. Ukraine should also receive eighteen 155-millimeter howitzers and 40,000 shells, 500 missiles for Javelin anti-tank systems and thousands of other anti-tank systems, 10 counter-battery radars, two air surveillance radars, 100 off-road vehicles, and unmanned ships to protect the coast. In addition, the list includes medical equipment, equipment for protection against nuclear, chemical, and biological threats, 30 thousand bulletproof vests and helmets, more than 2,000 units of optical devices and laser rangefinders, C-4 explosives, and M18A1 Claymore mines.
Support UBN team