Russia says Sweden and Finland will become unfriendly countries after joining NATO.
Friday, April 15, 2022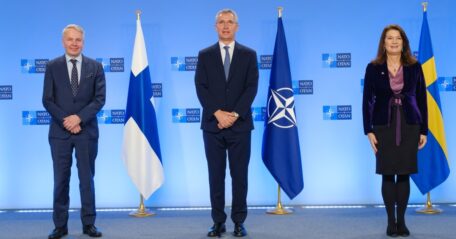 Russia will have more "officially registered opponents" if Finland and Sweden join NATO, said Deputy Chairman of the Security Council of the Russian Federation Dmitry Medvedev. He noted that if Sweden and Finland join NATO, the length of the alliance's land border with Russia will more than double. According to him, Russia will have to seriously strengthen the grouping of ground forces and air defense as well as deploy significant naval forces in the Gulf of Finland. He also said that Sweden and Finland would have been invited to join NATO, regardless of whether Russia started a war in Ukraine or not.
Support UBN team