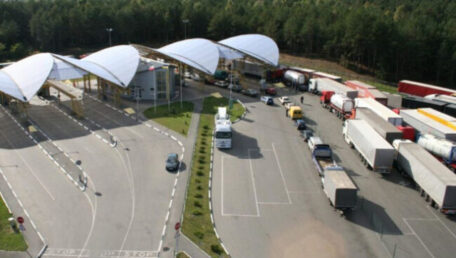 Tuesday, November 1, 2022
Testing of the electronic queue at the Yagodin-Dorogusk checkpoint has begun.
On the morning of October 31, the State Transport Safety Service of Ukraine started testing the eCherha (eQueue) electronic border crossing system at the Yagodin-Dorogusk checkpoint, the service said in a statement. The passage through the checkpoint will occur on a first-come, first-served basis. System testing will not affect the allocation of places in the queue. It is expected that the eCherga site testing will better help configure the service and take into consideration the wishes of transportation market participants. It is predicted that eCherha will allow carriers to sign up in advance and arrive at the checkpoint at a predetermined time. The carrier can independently choose the waiting place, and the system will automatically notify the user when it is necessary to approach the checkpoint.