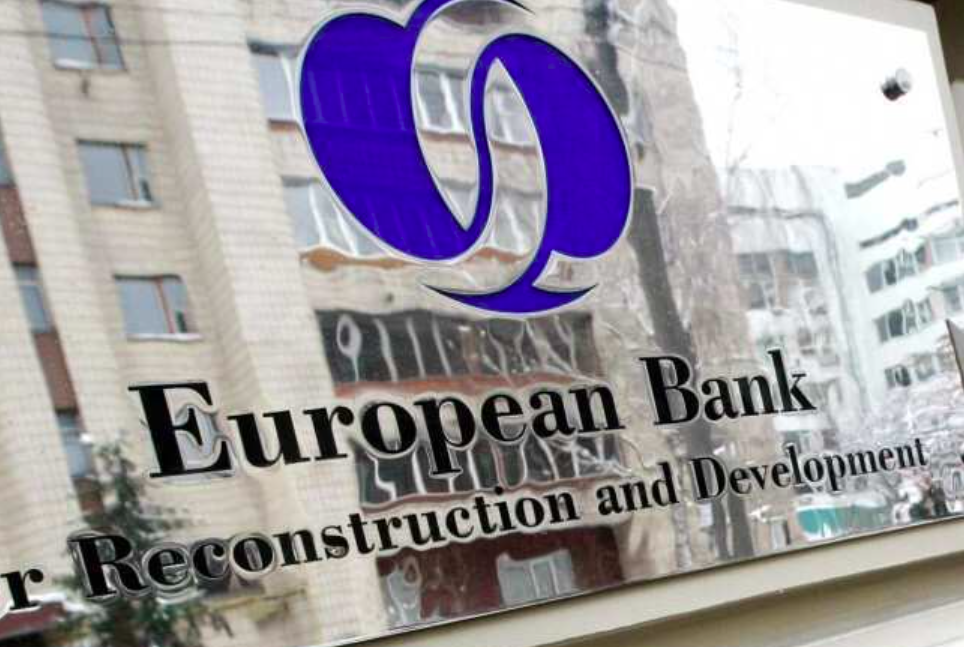 The EBRD invested nearly $1 billion in Ukraine last year, making Ukraine the third largest recipient of funds, after Turkey and Egypt. The development bank makes loans in 38 countries. "We are particularly proud to have increased the volume of our investments in the corporate sector to a record level," said Matteo Patrone, the bank's Kyiv-based managing director for the region.
Highlights are:
€450 million loan to Ukravtodor to build highways and support the anti-corruption and procurement reforms
€63 million loan to Ukrposhta for mobile postal vans and 'green' sorting hubs
Procurement of 400 trolleybuses for 12 cities
€25 million loan to UkSATSE to help the air traffic control agency survive the Covid collapse of air travel
€93 million to support small and medium-sized enterprises, or SMEs.
Loans to a host of Ukrainian companies, including: Novus Group, Fozzy Group, Astarta, Agrofusion, Enzym, Grain Alliance, Kormotech, Nibulon, ArcelorMittal, Galnaftogaz, Scalar, and AllSet.
With unpaid debts to solar and wind power producers tarnishing Ukraine's investment image, Prime Minister Shmygal yesterday instructed his government to prepare 'green bonds' to repay the debt. He told the Cabinet: "I ask the Ministry of Energy together with the Ministry of Finance, the Ministry of Economy with the participation of state banks and international financial organizations to work out the possibility of issuing 'green' bonds." By appealing to state banks, the Prime Minister seemed to be calling for local hryvnia bonds, ruling out Eurobonds. 'Green bonds' raise money for climate and environmental projects.
On Monday, energy regulators decided on a 50:50 split on a $360 million loan from state banks to Ukrenergo, the state power transmission operator. Coming from Ukreximbank, Oschadbank and Ukrgasbank, half of the money goes to pay overdue debts to renewable energy producers and half to Energoatom, the state nuclear power plant operator. For renewables, this $186 million only represents 23% of total overdue debt the government is legally committed to repaying by the end of this year. Since August, Ukrenergo's tariffs almost doubled, allowing the company to stay almost current on new power purchases from solar and wind companies. However, Ukrenergo still faces repaying about $625 million in unpaid debt from 2020.
Europe's Green Deal is part of a global trend that Ukraine can only ignore at its peril, acting Energy Ministry Yuriy Vitrenko warned in an essay posted on his ministry's website. If Ukraine drags its feet on joining the trend, he writes, it will lose competitiveness and eventually confront barriers to exports to the EU. The European Green Deal calls for cutting greenhouse gas emissions by 22% during the 2020s and making Europe climate neutral by 2050.
In Washington yesterday evening, President Biden signed an executive order allowing the United States to rejoin the 2016 Paris Agreement. The agreement sets goals to cut greenhouse gas emissions to slow climate change.
President Zelenskiy invited President Biden to Kyiv, a city he visited five times as Vice President. "Watching the inauguration of the new U.S. President," Ukraine's President tweeted yesterday. "I will be glad to welcome Joe Biden in well-known Kyiv. I am sure our relationship will be enhanced."
Ukraine wants to be a major producer and supplier of hydrogen to the EU, largely by using its existing east-west gas pipeline system, Prime Minister Shmygal told an interdepartmental group on coordinating with the European Green Deal.  "We aim to implement the European Green Deal together with the EU," he said Tuesday. "It is important for us to be early… and to receive support of the economic transformations in Ukraine from the EU."
Ukraine should adopt fair, free, and clear market rules to take advantage of the growing investment boom in renewables, Maxim Timchenko, CEO of DTEK, wrote Monday in a World Economic Forum essay titled: "Ukraine must work with leading nations to build sustainable energy markets." Worldwide, annual investments in renewables may triple by 2050, from the current level of $300 billion, writes Timchenko, CEO of a company that has invested $1.5 billion over the last three years in wind and solar in Ukraine.
Ukraine's February 1 re-imposition of price controls on gas "can be called a big step backwards," warns Janez Kopač, a Slovenian politician who directs the Energy Community Secretariat, the organization which brings together the EU and its neighbors, to create an integrated energy market. "If this measure continues only to the end of March, everything will be fine," he said Tuesday at a remote conference organized by Kyiv's Energy Club. "But if it lasts longer, it will put the gas market in jeopardy." Adopted in response to this winter's spike in gas prices, the 30% cut in prices is to last only until March 31.
Gazprom's Nord Stream 2 Pipeline Faces Fresh Setbacks, headlines Bloomberg. The US placed sanctions Tuesday on the Russian pipeline vessel. At the Senate, Antony Blinken, President Biden's nominee for secretary of state, said Tuesday at his confirmation hearing that the Biden Administration is "determined to do whatever we can to prevent" completion of the Germany-Russia pipeline.  And Gazprom warned bond investors that political opposition could make "implementation of the project impossible or unfeasible and lead to its suspension or cancellation."
Ukraine is preparing to introduce 'passports' attesting to vaccinations against Covid-19, Viktor Liashko, Ukraine's chief sanitary doctor, tells Ukraina 24 TV. Everyone who is vaccinated will be registered with Ukraine's Health Ministry. He said the government's goal is to give free vaccinations to every Ukrainian over 18 years of age. Yesterday, Ukrainian International Airlines appealed to the Health Ministry to end self-isolation requirements for people with vaccination certificates who fly into Ukraine from 'red zone' countries.
About half of Ukrainians say they will not take a coronavirus vaccine even if it is free. Rating polling group found that 52% of 1,600 adults interviewed last week would turn down a free vaccination. Support for free vaccinations fell to 43% last week, from 55% in November. At same time, fear of infection has also dropped to 40% today, from 57% in November. Compared to November, publicly registered infections have dropped by about two thirds, to 4,383 yesterday morning.
Editor's Note: When vaccinations start next month, there probably will be a public information campaign featuring celebrities and political leaders getting the jab. Then, there may be inducements. In grade school, we got to choose our lollipop. After that phase, if herd immunity has not been attained, the government should start treating adults like…adults. No certificate, no seat in university – only remote learning. No certificate, no seat in airplanes – only a seat in a 'special' train wagon. No certificate, no table service in restaurants – only the park bench. Society has to make a rational choice on how much of a scarce resource – health care — should be allocated to irrational people who refuse to be vaccinated. Ukraine's two tier health system – public and private – could add a third tier – 'public no frills.' For US soldiers returning from France in 1918 with the "Spanish" flu, no frills meant a cot in a tent with a nice nurse coming by three times a day with a bowl of hot chicken soup. The mortality rate was not good. With Best Regards, Jim Brooke