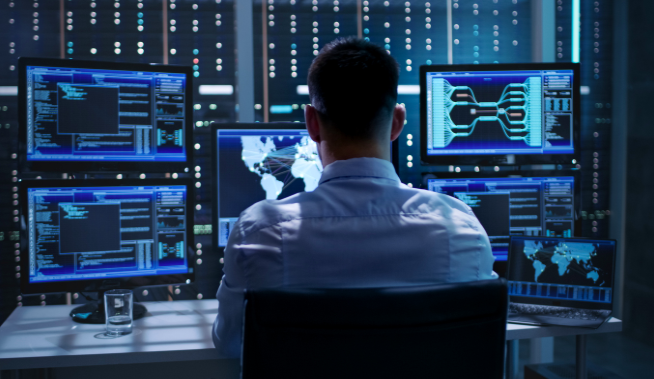 Monday, September 7
Ukraine Beckons Belarus IT...China's Skyrizon Moves to Arbitration with Ukraine over Motor Sich...Middle East Becomes Ukraine's Top Poultry Export Market...Real Wages up 5%...Corona Spreads: Ukraine Now Has Europe's Third Fastest Rate of New Infections...
Recruiting Belarus IT workers – Ukraine's Digital Transformation Ministry has opened a special web portal for Belarusian IT specialists who want to move to Ukraine and has hired Denis Aleinikov, a Belarusian lawyer who developed a special, low tax IT zone in Minsk. "About our initiative to support IT professionals living in Belarus…there is technical support, which works 24 hours a day and already helps specialists from Belarus," Mykhailo Fedorov, Ukraine's digital minister, said Friday while introducing Aleinikov to reporters. Of the 4,500 Belarusians who have fled to Ukraine to escape the police violence in Belarus, more than 300 are IT workers, Fedorov said.
Aleinikov is to help the Rada draw up a low tax, liberal labor law IT park similar to the Hi-Tech Park he helped build near Minsk. The park now has 880 registered companies. Last week, President Zelenskiy signed a decree giving the Rada 90 days to draw up legislation. "The Presidential Decree is public support, the political will for this project to move forward faster," Fedorov said Friday. "We will create the world's most comfortable economic zone with low taxes, legal employment, high wages. Favorable conditions for startups and entrepreneurs."
With this investment regime, Fedorov aims to create an additional 450,000 IT jobs in Ukraine by 2025, generating $12 billion in economic activity. Last year, Ukraine's IT exports grew 30% yoy, to $4.2 billion. Currently, Ukraine's 4,000 IT companies employ 200,000 specialists. Short of staff, Ukrainian companies look north to Belarus where 60,000 IT specialists work in Minsk alone.
"Belarusian tech companies leave their country amid protests, move to Ukraine" headlines a Kyiv Post article featuring interviews with Belarusian IT workers who are moving or considering moving south. After the largely discredited Presidential vote of August 9, 168 IT workers were arrested in protests. Since then, the internet has been repeatedly turned on and off. Over 2,500 IT executives and workers signed an open protest letter to President Lukashenko. "People can't focus on work because of the constant stress," George Kachanouski, founder of Scootapi, says from Minsk. "Many companies plan to relocate temporarily now, but if the dictatorship wins, then for good."
German Chancellor Angela Merkel's government is signaling that the poisoning of Russian Opposition leader Alexei Navalny, could imperil the Nord Stream 2, the Russia-Germany Baltic pipeline. German Foreign Minister Heiko Maas, told Bild am Sonntag newspaper said he hopes that Russian non-cooperation in the investigation would not force Berlin to "change our stance" on the pipeline. With the exception of the far right, political parties across the spectrum have called on Merkel to freeze Germany's participation. The Financial Times reports from Berlin that the 1,230 km pipeline is 88% complete. Former German chancellor Gerhard Schröder, chairman of the Nord Stream shareholders' committee, told a Bundestag committee in June that the pipeline total cost will be €12 billion.
China's Skyrizon company has notified Ukraine's Justice Ministry that it intends to start international arbitration against Ukraine over access to the Motor Sich aircraft engine factory, reports UNIAN. Noting that it bought 56% of Motor Sich shares in 2016, Skyrizon is demanding $3.5 billion in damages for being unable to enter the factory complex for the last four years. Skyrizon argues that moves by Ukraine's State Security office and Anti-Monopoly Committee violate the China-Ukraine investment protection treaty adopted by both countries in 1992.
During the first half of this year, Ukraine's poultry exports were virtually constant in volume – 212,300 tons – but down 12% in monetary terms, to $271 million, reports Poultry World. At a press conference in Kyiv, Sergey Karpenko, executive director of the Union of Poultry Breeders, warns  that a government plan to create a new agency to replace Gosprodpotrebzlyuzba, the state food safety regulator, could disrupt exports as new certificates will have to be negotiated with the veterinary agencies of importing countries.
The Middle East has displaced the EU as the top destination for Ukrainian chicken meat, reports The Poultry Site. The change is due partly because of new EU quotas and an avian flu outbreak in Vinnytia in January. In the first half of this year, the biggest markets were Saudi Arabia – 18%; the Netherlands – 17%; and UAE – 12%. For MHP, Ukraine's largest producer, poultry exports were down by 10% during the first half, to 170,553 tons. Last year, MHP's exports were up 25% yoy, to 357,400 tons. 
The number of new filings for unemployment aid have dropped steadily: from 149,000 in April to 68,000 in July, reports the Ministry of Economic Development, Trade and Agriculture. Since the government adopted corona quarantine measures in mid-March, the government has paid $272 million in benefits to 432,000 people, about $630 per person.
Real wages were up 5% in July yoy, reports the State Statistics Service. The biggest growth sectors, in nominal terms, were: medicine and social services – +18% yoy; and IT and telecom – +14.4% yoy.
ICU writes: "The recovery of wages confirms a quite rapid exit of the labor market from the coronavirus-induced recession. The rebound of workers' income is also evidenced by the high growth rates of retail trade and production of consumer goods."
After a record week of coronavirus infections, Prime Minister Shmygal vowed that there will be no repeat of last spring's lockdown. "We understand, both the government and the state leadership, there can be no second lockdown in Ukraine — most countries realize this," he told a business forum Friday evening at Kyiv's UNIT.City. "Closing down the country over the quarantine as it was in the spring, is impossible."
Even with Sunday's dip to 2,107 new cases, Ukraine's ranks third in Europe for new cases, behind only France at 7,071, and UK at 2,988, according to Worldometer's Coronavirus tracker. Worldwide, Ukraine ranks in 9th place for new infections. Despite this surge, schools last week opened across Ukraine, with the exceptions of 5% of the nation, which is classified 'red.'
Starting today, two regional capitals, Ivano Frankivsk and Ternopil, are classified red. In advance, the mayors of both cities sued the Cabinet of Ministers in Kyiv District Administrative Court. The list published by the Cabinet of Ministers shows that most orange and red areas are in Western Ukraine. Although Kyiv city registers about 300 new cases a day, it is classified yellow, largely due to the large population.
One upside of Ukraine's increasing infection rate: the Health Ministry has reduced its list of 'red' zone countries to 35. Red zone countries – those with recent infection rates above Ukraine's 80/100,000 – include the US, Israel, France, Spain, Croatia, Moldova, and Romania. Travelers from these countries have to self-isolate until they test negative for Covid-19. Ukraine's borders are largely closed to foreign travelers until the end of the month. Due to Ukraine's high infection rate, foreign travel and foreign flights from Ukraine are restricted.
The new spread of the virus has hit home for many Ukrainians with the news of the hospitalizations in Kyiv of two well-known figures. Filaret, the 91-year-old Patriarch of the Ukrainian Orthodox Church of Kyiv Patriarchate was in stable condition Friday at a Kyiv hospital. Yulia Tymoshenko, the 59-year-old leader of the Fatherland political party, emerged last week from intensive care. "Fighting off a serious disease for almost two weeks alters the perception of reality," she wrote on Facebook from a Kyiv hospital. "Although recovery is still a distant prospect, now there is an opportunity to return to normal life, step by step." She signs off: "Thank you and hug you tight. Everything will be fine!"
From the Editor: Belarus' strongman Lukashenko may have soured on the IT industry after they became a pillar in the national awakening against his 24-year rule. Now, he may provide the world a reminder of how mobile IT can be. A few years ago, when I was getting consular work done at Ukraine's Embassy in Bangkok, I chatted with a Kyiv programmer who was happily working for a Kyiv company – and living on an island in the Gulf of Thailand. One of my sons, William, has an IT startup in Brooklyn, NY. He employs two programmers in Ukraine, one in Lviv and one in Dnipro. His business partner is a Belarusian living in Sofia, Bulgaria. Many IT workers live by the motto: have modem, will travel. With Best Regards Jim Brooke