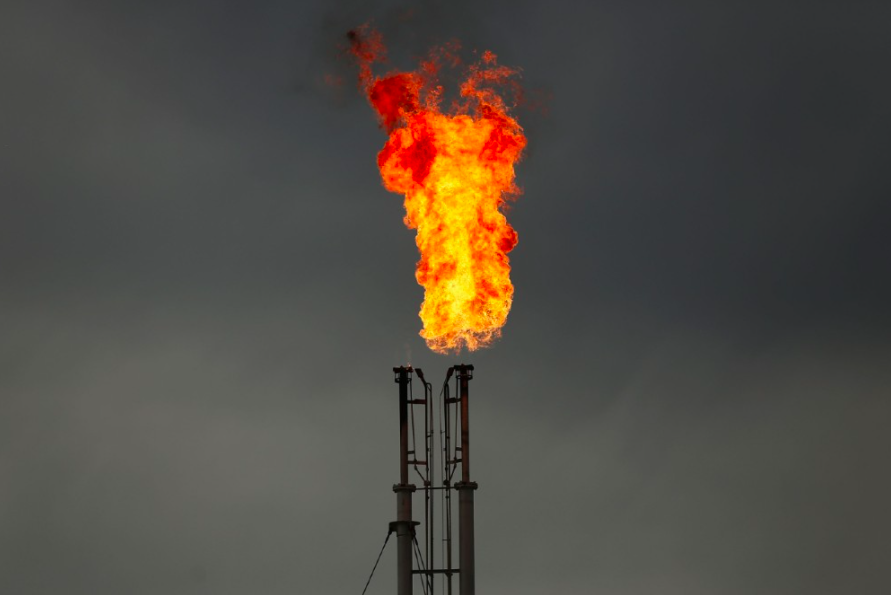 With European natural gas prices rising to the highest level in two years, Ukraine will cut and cap gas prices from Feb. 1 until the end of the heating season, usually early April. With prices expected to be cut by about 30%, President Zelenskiy said on his website: "Market prices are too high today, especially given the pandemic."
The price freeze reverses a gas market liberalization process long advocated by the IMF. Coming as the IMF is conducting a remote review of Ukraine, this measure is expected to delay any agreement on a new tranche. Timothy Ash writes from London: "[I] cannot see the IMF buying this…I think Ukraine's old corrupt elites are once again using the gas price card to scupper the IMF program."
In another cloud over the IMF deal, Dmytro Sologub, a 5-year veteran member of the board of the National Bank of Ukraine, tells Bloomberg that summer's shakeup of the central bank leadership may delay the next tranche from last June's $5 billion IMF loan to Ukraine. In an interview headlined, "Ukrainian Central Banker Warns Revamp Risks 'Substantial' Damage," Sologub says: "Cracks in the bank's collegial decision-making system and, honestly, a lack of professionalism in some positions, may lead to substantial problems a few years down the road."
The Finance Ministry kept interest rates unchanged at Tuesday's weekly auction, selling $319 million worth of bonds, almost the same amount as the prior week. Of the total $48 million of 1-year dollar bonds carried a yield of 3.8%, the Ministry reported on Facebook. Of the 7.5 billion worth of hryvnia debt, 93% were for securities with maturities one year or less.
Dragon writes: "State-owned banks likely remained the major buyers of domestic bonds…With the 2021 budget deficit target set at 5.5% of GDP, the government's borrowing needs will remain high this year, keeping it reliant on cooperation with the IMF."
Sixteen foreign companies have registered interest in Ukraine's first big privatization of this year – the sale of a state company that mines and enriches titanium ore in Zhytomyr and Dnipropetrovsk regions. Scheduled to take place by the end of March, the online auction of United Mining and Chemical Company is expected to draw bids of at least $150 million, State Property Fund officials told reporters yesterday. The company produces ilmenite, the main source of titanium dioxide, which is used in paints, printing inks, fabrics, plastics, paper, sunscreen, food, and cosmetics.
Increasing the company's attractiveness, new management increased profits six-fold last year to $21 million and announced last month a doubling of reserves of titanium-bearing ore sands at the Vilnohirsk Plant, in Dnipropetrovsk. Decreasing attractiveness, men opposed to privatization have burned a company manager's car, conducted 'searches' of company offices, and opened 10 hopper cars filled with ilmenite concentrate, destined for the US company Chemours, a DuPont spinoff.
Whittling away at Ukraine's state property mountain, 1,899 privatization auctions were held in 2020, yielding $107 million for the budget, Dmitro Sennychenko, executive chairman of the State Property Fund, reported yesterday. With this month's end of the suspension of 'big' privatizations, the Fund expect to present to investors for sale this year the Odesa Port Plant and six regional power companies. Through the end of 2023, investors have the right to contracts drawn up under English law.
Foreigners who invest over $100,000 in companies they set up in Ukraine will be able to apply for an immigration permit, according to a resolution approved yesterday at the Cabinet of Ministers. Investments will have to be documented by bank transfers.
The dollar remains king in Ukraine, with the hryvnia 61% undervalued against the US currency, The Economist reports in its annual Big Mac index. In Ukraine, a Big Mac costs UAH 62, or $2.21. In the US the same hamburger goes for $5.66. Using this index, Ukraine has the world's fifth most undervalued currency. The cheaper currencies are: South African rand – 61.9%; Turkish lira – 64.5%; Russian ruble – 68%; and Lebanese pound – 68.7%.
The 'Karta Polaka' or 'Polish Card' was granted to 7,094 Ukrainians last year, Poland's Foreign Ministry told Ukrinform. Started in 2008 for people of Polish heritage who are not allowed to have two passports, the card facilitates residency and work in Poland. To date, about 130,000 Ukrainians have received the card.
Bills on 'virtual assets,' on cloud storage and on creating Diya.City, a virtual free economic zone for IT companies, are legislative priorities this year for the Ministry of Digital Transformation. Minister Mikhail Fedorov wrote on Telegram that another bill will allow people to change their place of registration with "a few clicks." Referring to this hangover from Soviet days, he called for "unlinking registration from many situations in life (where it is really not needed)."
The Dnipro shipping season ends tomorrow, just ahead of this weekend's freezing temperatures. Although shipping companies got an extra month – December – 2020 cargo was down 5% yoy, to 11.25 million tons. Construction materials – largely sand and gravel – were up 7% to almost 6 million tons; grain was down 27%, to 3.5 million tons; and metals were up 7%, to almost 2 million tons. In 2019, 11.8 million tons were transported on the Dnipro, 19% more than in 2018.
Turkish Airlines displaced Ukraine International Airlines as the top carrier in Ukraine last year, UkSATSE, the air traffic control agency, writes on Facebook. Turkish carried out 14,623 Ukraine flights. UIA carried out 14,406. The other leaders were: Belavia (Belarus) -10,644 flights; Wizz Air – 9,151; Windrose (Ukraine) – 8,511; SkyUp (Ukraine) – 8,434; LOT Polish- 6,260; and Ryanair – 5,965.
Just in time for this afternoon's snow, Kyiv ranks 7th in a ranking of 416 world cities for traffic congestion, reports TomTom, the Netherlands-based provide to satellite navigation devices. Sandwiching Kyiv between Bangalore and New Delhi, TomTom gives Ukraine's capital a traffic congestion level last year of 51%.
Drivers spent an unnecessary 207 hours in rush hour traffic last year, TomTom reports, detailing Kyiv's traffic patterns. Congestion adds an extra 25 minutes to morning commutes and an extra 29 minutes to evening commutes. Last year, December was the most congested month and Friday, Dec. 18 was the worst day of the year to be behind the wheel. Of no surprise to drivers, the satellites report the worst times to drive in Kyiv are at 8 am and 6 pm. The easiest time during the day is between 10 am and 4 pm.
Odesa region plans to build 400 km of bicycle paths in coming years, Ukravtodor writes on Telegram. Two priority sections are along the Black Sea: from Chernomorsk to Sanzhiika and from Shabo to Kurortne. The state highway agency writes: "In the Odessa region, bike paths can be an additional incentive for tourism development."
Editor's Note – "Built for Ukrainian roads" is a marketing slogan that carries a snarky undertone. But JCB, the English manufacturer of construction equipment, is selling a $200,000 piece of equipment that should melt the toughest Ukravtodor road engineer. Called Pothole PRO, this new machine "cuts, crops, cleans…in only 8 minutes!" Moving from pothole to pothole at 40 mph, a Pothole PRO helped repair 51 potholes in 20 days in an English road test. JCB Chairman Lord Anthony Bamford announces proudly: "The JCB solution is simple and cost-effective, it fixes potholes the first time and forever. Once the machine is done, the contractor only needs to add tar." Watch the video, complete with stirring victory music. With Best Regards, Jim Brooke