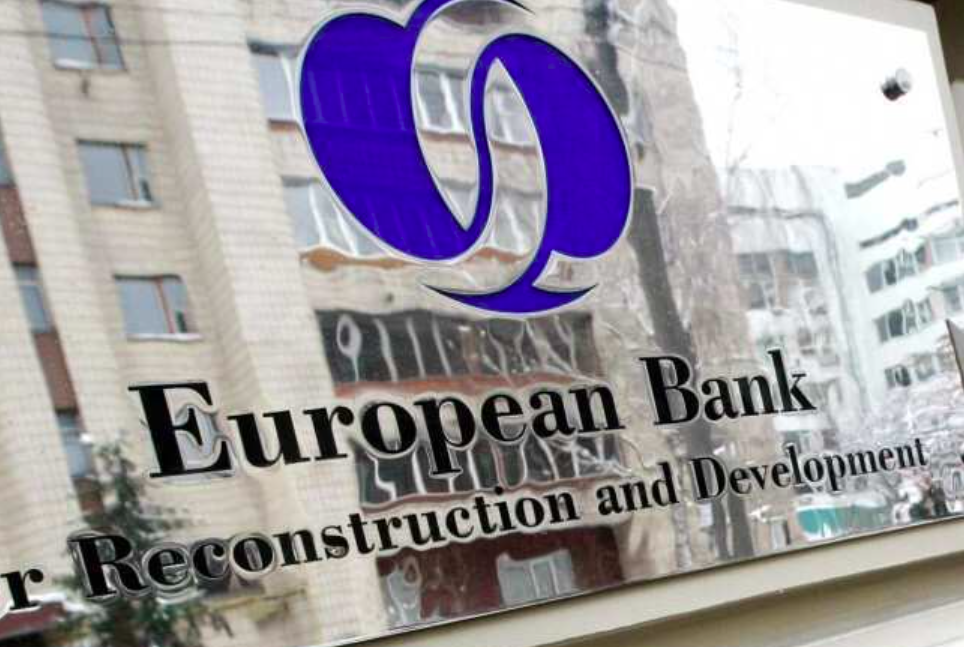 Monday, November 16
As EU Seeks Shorter Supply Lines, EBRD to Loan €200 million to Develop Ukraine Mining...Thanks to IT and China, Ukraine Has Trade Surplus...Kyiv Metro Ridership Drops 38%...Police Enforce Weekend Quarantine, Politicians Fight Personal Covid Battles
The EBRD is ready to loan Ukraine €200 million to conduct a nationwide inventory of mineral deposits and to prepare promising deposits for mining through transparent auctions of licenses, Prime Minister Shmyhal reports after online talks with Maroš Šefčovič, the European Commission's vice president for Inter-institutional Relations and Foresight. After the coronavirus pandemic shook confidence in long distance supply chains, the EU launched last month the European Raw Materials Alliance. Last year, Šefčovič, a Slovakian diplomat, helped broker the new gas transit deal between Russia's Gazprom and Ukraine's Naftogaz.
As Europe's largest nation, mineral-rich Ukraine could play a key role in ensuring EU security of supply. Citing the possibility of building a battery plant in Ukraine for electric cars and buses, Shmyhal said: "We are considering opportunities to develop approaches jointly with the EU to use Ukraine's potential in the extraction industry to help the EU and together build globally competitive value-added production chains in Europe."
Shmyhal told the Rada on Nov. 6 that proper development of mining could generate $400 billion in economic activity over the next decade. Ukraine has road and rail links with its four EU neighbors – Poland, Slovakia, Hungary and Romania.
Amber, gold, kaolin, and manganese are among the 11 mineral and groundwater deposits that go up for electronic auction Dec. 23, reports the State Service of Geology and Subsoil. The next auction will offer about 50 more sites, according to Roman Opimakh, head of the agency, known as Gosgeonadr. In the first year since electronic auctions became mandatory, the price of licenses increased 15-fold, earning the state about $28 million, Opimakh says.
With imports falling faster than exports, Ukraine recorded a $531 million trade surplus for January-September, compared to a $4.2 billion deficit during the same nine months last year.
For services, IT helped save the day as Ukraine's balance of trade in this area showed a $4.4 billion surplus, reports the State Statistics Service. Compared to the first three quarters of last year, exports of services dropped by 12% to $8.15 billion, while imports fell by 26.5% to $3.7 billion.
For goods, China saved the day by increasing its purchases of Ukrainian goods by 86%, to $4.8 billion, and cutting its imports by 12%, to $5.8 billion. Overall, Ukraine's deficit of  foreign trade in goods fell to $2.9 billion, less than half the level for the first three quarters of last year, $ 7.2 billion. So far, Ukraine's exports of goods are down 5.6%, to $35 billion. Imports of goods are down 14%, to 38 billion.
Alexander Lukashenko, the self-appointed president of Belarus threatened Friday to cut off trade with Ukraine, reports BelTA, the state news agency. "You watch out because we could shut the border for goods coming from the Ukrainian territory," he said, addressing Ukraine, which counts Belarus as its fourth largest trading partner nation. "And then you won't be able to supply products to our market, you won't even be able to process Ukrainian products in Belarus before supplying them to other markets, primarily the Eurasian one," he said, referring to Ukraine's transfer trade with Russia. Since declaring himself the winner last August of elections widely dismissed as fraudulent, Lukashenko has kept power through "A Reign of Terror," The New York Times reported yesterday from Minsk.
In the five months since the Kyiv Metro reopened in late May, ridership is down by 38% yoy, to 132.8 million passengers, the subway system reports. The busiest stations are on the Red Line – Vokzalna and the two terminuses, Lisova and Akademmistechko. The Metro operates normally during the weekend quarantine. Face masks are mandatory.
With Ukraine reporting a record 12,524 new Covid cases Saturday morning, police fanned out across the nation, fining and closing businesses found violating the 'weekend quarantine.' By noon yesterday, the National Police reported inspecting over 17,000 businesses and closing 1,355. With only food stores and pharmacies allowed to work on Saturday and Sunday, two thirds of closings were of retail stops. The tally included six shopping malls and 416 cafes and restaurants. Epicenter, one of the nation's largest retail chains, dropped its threat to remain open during the three weekend quarantines.
Retailers and regional politicians pushed back with at least eight regional capitals – or one third of the total — refusing to participate. In Lviv, Mayor Andriy Sadoviy, who faces a tight runoff vote this Sunday, declared that the city will have no weekends for the rest of November. "It is impossible to introduce weekend quarantine in Lviv, since we do not have days off," he wrote on his Facebook page of the City Council decision. "If tomorrow someone tries to interfere with your work, show this decision…Our lawyers will help protect your rights."
"Lviv has always been and is a city of small and medium-sized businesses, and 50,000 Lviv residents and their families can suffer from this decision," he said, echoing the complaints of other mayors and governors. So far, he said, the pandemic has cost the city $35 million in lost taxes. A nationwide petition to President Zelenskiy demanding cancellation quickly received the needed minimum of 25,000 signatures.
The pushback comes as architects of the limited quarantine now wage their own personal battles with coronavirus. On Saturday, Health Minister Maksym Stepanov announced that he had tested positive for Covid-19. Also under treatment are: President Zelenskiy, his chief of staff, the speaker of the Rada, the first deputy speaker of the Rada, and the Finance Minister. ZN.UA reports that 14 Rada members and 31 Rada staffers now are sick. Since the start of the pandemic, the news site calculates, 75 deputies – or 18% of the total – have been hit by the virus.
In Kyiv, about 1,000 new infections are reported daily by Mayor Klitschko.In the eight months since the first case was recorded in Ukraine, almost 1,000 people have died of coronavirus complications in Kyiv. Klitschko and the mayor of Kharkiv, Gennady Kernes, both were infected before the Oct. 25 local elections. They both won on the first round.
At present, patients occupy about 60% of the 52,000 beds in the nation's coronavirus wards. Although more beds are being added, only 38% of the 52,000 beds are equipped with oxygen. On Friday, the day before he tested positive, Health Minister Stepanov warned reporters: "If we fail to comply with rules, we may get 100% bed occupancy in a month."
Editor's Note: If mayors and governors want to play politics with slowing the spread of Covid, maybe the President should step on their oxygen hoses. No quarantine, no health money. Until mass vaccinations start, the only effective barriers are masks and social distancing. With Best Regards, Jim Brooke