Russia's latest missile attack has killed 11 people and damaged energy infrastructure.
Friday, January 27, 2023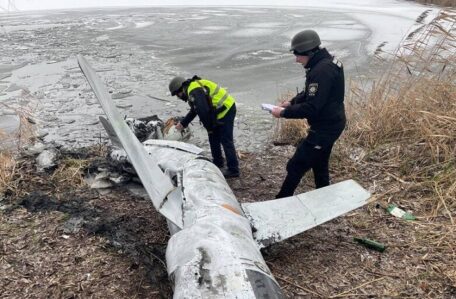 As a result of a massive missile strike on January 26, several energy infrastructure facilities were hit and damaged in Odesa, Kyiv, and other regions of Ukraine. Energy Minister Herman Galushchenko said the most challenging situations after the missile attack are in Kyiv, Odesa, and Vinnytsia. Russia fired about 55 rockets into Ukraine, 20 rockets targeted Kyiv and the surrounding region, and 47 were shot down by air defense forces. In addition, on the night of January 26, the aggressor state released 24 Iranian-made Shahed-136/131 type kamikaze drones, but the Ukrainian military destroyed them all. Rescuers reported that due to Russian strikes on January 26, 11 people died, and another 11 were injured.
Support UBN team