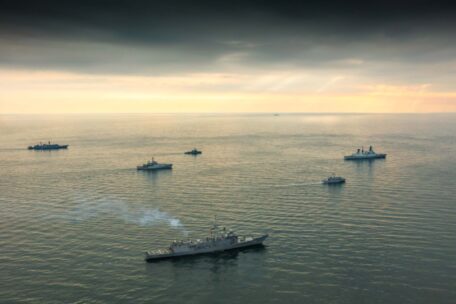 Tuesday, June 7, 2022
Russian ships have withdrawn from the coastal waters of the Odesa region.
 The Ukrainian Navy says ships of the Russian Black Sea fleet have withdrawn to more than 100 kilometers (about 65 miles) from Ukrainian shores because of its attacks with missiles and drones. According to the Navy, to regain control of northwestern parts of the Black Sea, the Russians had deployed coastal missile systems in the Crimea and Kherson regions. Despite the withdrawal, the threat of missile strikes from the sea remains. Since the beginning of the war, the intensity of Russian strikes with Caliber cruise missiles has decreased, while the enemy began to hit ground targets with anti-ship missiles. It most likely shows that Russia has used a significant amount of its modern missile weapons and is forced to use outdated weaponry.