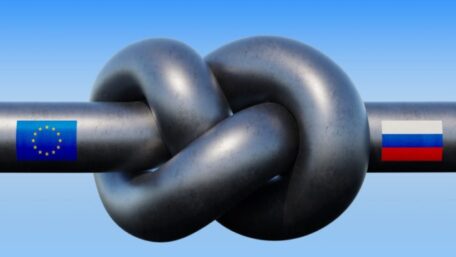 Friday, May 27, 2022
Russia is "weaponizing energy" amid the war in Ukraine.
 Russia's invasion of Ukraine and the ensuing sanctions from the West have sent oil prices skyrocketing, lifting gasoline and diesel prices in the US to unprecedented levels, reported CNN. Natural gas prices have also climbed around the world. After the West imposed strict penalties on Russia, Putin warned that "unfriendly" nations would need to pay for crucial Russian natural gas shipments in rubles instead of euros. Following payment disputes, Russia has turned off the flow of gas to Finland, Bulgaria, and Poland. "They are weaponizing energy, which is another reason why as a nation, we should move to energy sources that cannot be weaponized," stated US Energy Secretary Jennifer Granholm while speaking from a General Electric wind turbine testing facility in New Orleans.