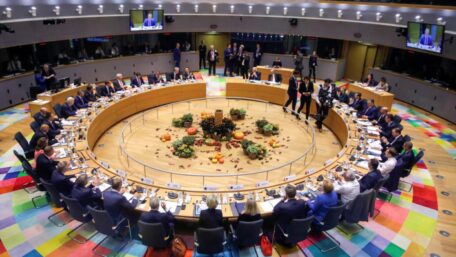 Friday, May 27, 2022
The EU summit on May 30 will not waiver on providing arms for Ukraine.
 EU leaders will shortly vow to continue arming and financing Ukraine in the face of unspeakable Russian atrocities, suffering, and destruction reported EUobserver.  "The European Union is unwavering in its commitment to help Ukraine exercise its inherent right of self-defense against Russian aggression," according to a draft of the EU-Ukraine summit statement.  EU states have pumped €2B of weapons into Ukraine from a joint fund and much more in bilateral terms despite Russian targeting of Western arms convoys. EU Leaders will also "welcome" any new legal "confiscation measures" of Russian wealth in the EU and exploration of "options aimed at using frozen Russian assets to support Ukraine's reconstruction." EU ambassadors are still finessing the declaration before the summit begins on Monday, May 30.