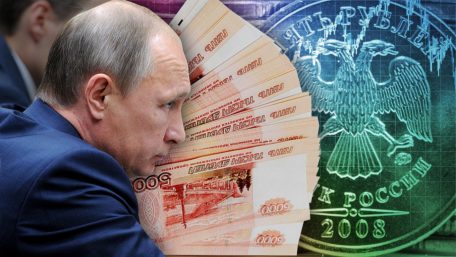 Monday, March 7, 2022
Russia is one step away from default.
Moody rating agency has changed Russia's sovereign credit rating from B3 to Ca. In addition, Russia has been assigned a credit rating of Ca with a negative outlook. Liabilities with such a rating are very speculative and probably in the process of or very close to default, with little prospect of repayment of principal and interest. According to the agency, the lowest possible rating is C, which indicates a company that has defaulted. The downgrade is due to the loss of control over Russia's central bank reserves and the limits placed on cross-border payments, including servicing government bond debt. The negative outlook reflects the significant risks to macroeconomic stability associated with the imposition of harsh and coordinated sanctions following Russia's invasion of Ukraine, and the financial consequences of delays in sovereign debt repayment and stress in the banking and corporate sectors.