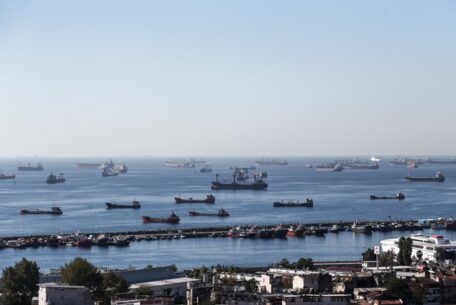 Monday, October 31, 2022
Russia has announced its withdrawal from the grain initiave after a drone attack from a grain ship.
As a result, Ukraine has stopped all exports, and the West has called on the Russian Federation to resume participation in the agreement. Russia claims, without any evidence, that Ukraine launched drones from a civilian grain ship off the coast of the port city of Odesa and attacked the Black Sea fleet base in Sevastopol. Following the cancellation of the deal, 218 vessels are trapped in the Black Sea ports. The EU's chief diplomat, Josep Borrell, called on the Russian Federation to honor the grain agreement. US Secretary of State Anthony Blinken and NATO officials made a similar statement. The Minister of Foreign Affairs of Lithuania, Gabrielus Landsbergis, believes that after the Russian withdrawal from the grain agreement, exports from the ports of Ukraine should be accompanied by a military escort.