Rheinmetall can supply Ukraine with the required number of shells, but the EU is delaying orders.
Wednesday, March 15, 2023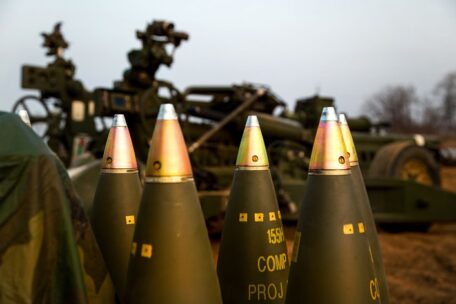 The general director of the Rheinmetall concern, Armin Papperger, said that without orders, the company will not be able to meet Ukraine's needs for 155 mm artillery shells if the allies do not allocate enough money to double their capacity. He emphasized that any shortage of ammunition is not the defense industry's fault. Rheinmetall is currently operating at two-thirds of its capacity. Defense Minister Oleksiy Reznikov stated that the Armed Forces of Ukraine will need more than 350,000 shells per month for the counteroffensive and asked its EU partners to supply 250,000 shells monthly. According to Papperger, the EU needs to double production to produce this amount. However, he was confident that with adequate support from the defense industries of the EU and the US, he could supply the Ukraine's military with enough equipment.
Support UBN team