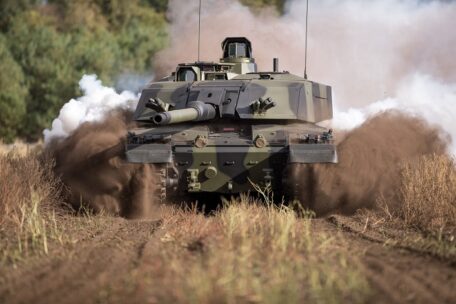 Wednesday, January 18, 2023
Poland and Lithuania hope Chancellor Scholz will allow tanks to be sent to Ukraine.
The heads of the governments in Poland and Lithuania said they are optimistic that Germany will authorize the export of Leopard tanks to Ukraine, as business tycoons and policymakers came together for the annual World Economic Forum in Switzerland. "If we continue to send a lot of military equipment for the defenders of Ukraine, cutting edge military equipment, they still have the potential to stop the Russians," said Polish President Andrzej Duda. According to CNN, his comments came after Poland announced last week that it plans to send Leopard battle tanks to Ukraine. The country has called on the German government to supply "all sorts of weapons" to Kyiv, as it needs permission from Germany to export German-manufactured Leopard 2 tanks to Ukraine.