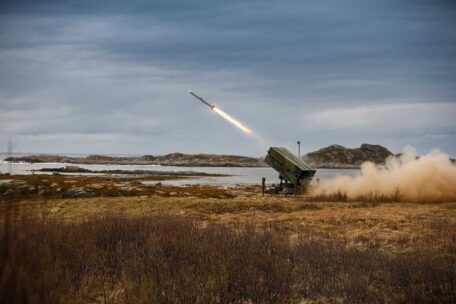 Friday, December 2, 2022
Pentagon orders six NASAMS for Ukraine, worth $1.2B.
The Pentagon has reported that the US Department of Defense and the American corporation Raytheon Technologies have signed a contract to manufacture six more NASAMS air defense systems for the Armed Forces of Ukraine. It provides for the manufacture and supply of six NASAMS batteries for Ukraine by Raytheon Missiles & Defense. As well, training and logistical support for the Armed Forces of Ukraine will be provided. On November 7, two NASAMS air defense systems arrived in Ukraine. The USA has committed to sending eight advanced NASAMS anti-aircraft missile systems to Ukraine in total. Two of these systems will ship in the next few weeks, with the rest to follow. NASAMS is a mobile air defense system designed to combat air targets at low and medium altitudes.