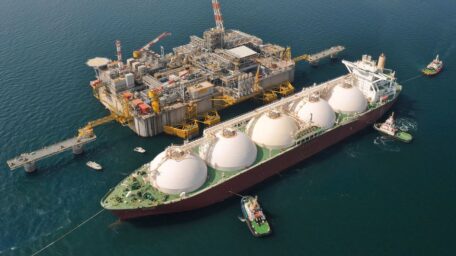 Tuesday, June 14, 2022
Naftogaz has signed a memorandum with a Canadian company on liquefied natural gas supplies.
 Symbio Infrastructure plans to supply liquefied natural gas and green liquid hydrogen starting from 2027. Through its subsidiary, GNL Québec, Symbio is developing a carbon-neutral project in Quebec that can liquefy and export 10.5 million tons of LNG annually. The project is awaiting approval from regulators and is scheduled to begin work in 2027. The company plans to help diversify energy supplies to Europe and contribute to the energy transition by creating a promising zero-emission energy infrastructure for LNG production and becoming one of the world's largest exporters of clean hydrogen.