More military aid from the US and the UK arrived in Ukraine on Sunday.
Monday, February 7, 2022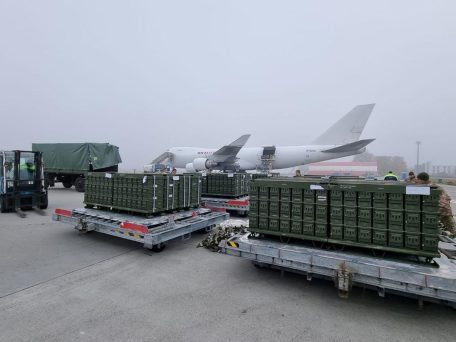 According to monitoring data from Western aviation resources, a British Royal Air Force Airbus A400M Atlas military transport plane and a US Kalitta Air Boeing 747 aircraft chartered by the US army transport command arrived in Kyiv on Sunday. Since mid-January, British, American, Canadian and Polish transport planes have reportedly made at least 25 flights to deliver military aid to Ukraine, primarily to Kyiv and Lviv.
Support UBN team