MEPs demand a full embargo on Russian oil, coal, nuclear fuel, and gas imports.
Friday, April 8, 2022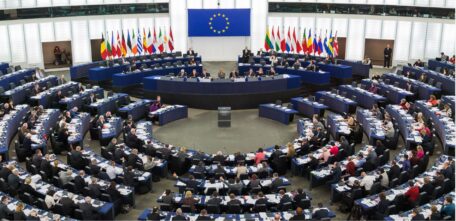 The European Parliament expressed indignation over reported atrocities by the Russian armed forces and demanded that perpetrators of war crimes be held accountable. A resolution including this demand was adopted yesterday by 513 votes to 22, with 19 abstentions, announced the Euro Parliament. Thus, in the document, MEPs called for further punitive measures, including a "full embargo on imports of oil, coal, nuclear fuel and gas from Russia. This should be accompanied by a plan to ensure the EU's security of energy supply and a strategy to lift these sanctions if Russia takes steps to restore Ukraine's independence, sovereignty, and territorial integrity within its internationally recognized borders and withdraw its troops from Ukraine." MEPs insist that the current sanctions must be fully and effectively implemented by the entire European Union and its international allies as a matter of priority.
Support UBN team