Leopard tanks with trained crews will arrive in March from Germany and Portugal.
Thursday, March 9, 2023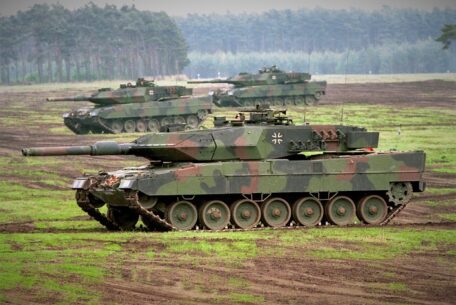 21 Leopard-2 tanks from Germany and Portugal will arrive in Ukraine this month with trained crews, said German Defense Minister Boris Pistorius. The 18 German Leopard 2A6 tanks and 3 Portuguese tanks will arrive with trained crews and can immediately enter the combat zone. By the end of the year, 9,000 Ukrainian military personnel will undergo training in Germany. In his turn, EU High Representative Josep Borrell announced that the EU's auxiliary training mission will provide instruction for more than 11,000 Ukrainian soldiers by the end of March. And by the end of the year, 30,000 servicemen will undergo training. He emphasized that this training becomes critical at a time when tanks and other equipment begin to arrive in Ukraine.
Support UBN team