The war against Ukraine will destroy Russia's economy, said IMF Managing Director Kristalina Georgieva.
Thursday, March 9, 2023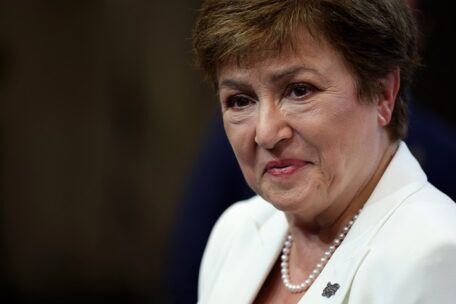 "If you take our forecasts for the medium term, they mean that the Russian economy will shrink by at least 7%", she clarified. In addition, the Russian economy will eventually suffer in the long term due to the emigration of workers and the cessation of technology access. Sanctions affecting the energy industry introduced as a result of the war against Ukraine are also factors. Georgieva noted that the Russian Federation has currently redirected their crude oil supply from Europe to China and India. But this will not have a lasting impact on the Russian economy. "We do not see Russia benefiting from what it has caused to Ukraine and to itself," the head of the IMF emphasized.
Support UBN team