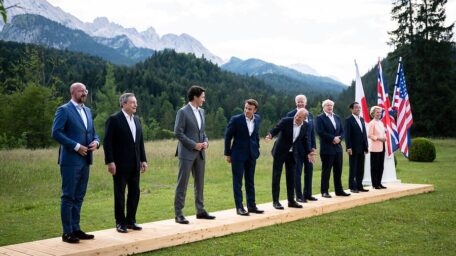 Monday, June 27, 2022
Leaders of the G-7 are committed to indefinite support for Ukraine.
The Group of Seven leaders has committed to providing indefinite support to Ukraine for its defense against Russia's invasion. "We will continue to provide financial, humanitarian, military, and diplomatic support and stand with Ukraine for as long as it takes," reads a statement confirmed by Bloomberg. The wording is important because members of the alliance are concerned about the war dragging on, and some, including Germany and France, have hinted that they may be more open to the idea of a negotiated cease-fire. According to the document, the G-7 leaders are also weighing the possibility of using revenues from Russian import tariffs to support Ukraine.