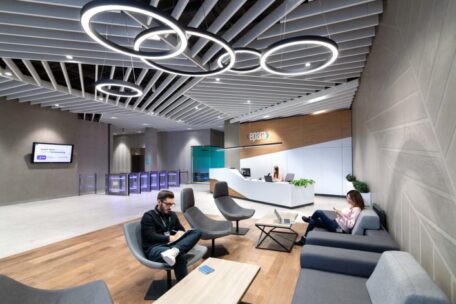 Monday, August 8, 2022
IT giant EPAM's profits fell due to the war in Ukraine.
The net profit of the international IT service company EPAM, which is one of the largest IT employers in Ukraine, amounted to $18.6M in the second quarter. This is 16% of the $114.7M profit from same period in 2021. At the same time, EPAM's quarterly revenue grew by 35.6% to almost $1.2B, Forbes Ukraine writes. According to the results of the first half of 2022, the company's profit fell by more than half – from $223.72M to $108.32M. EPAM reported direct losses due to its exit from the Russian market in the amount of $16.22M. In addition, the company contributed $100M for humanitarian aid in Ukraine. In addition, the company spent $33.07M to relocate its employees and $34M to support employees and their families working abroad. The company expects that in the third quarter, its revenue will be $1.21B. This corresponds to an annual growth rate of at least 22%.