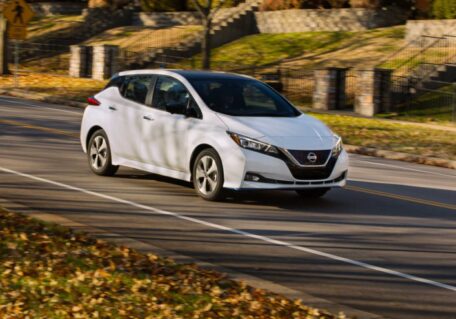 Thursday, August 11, 2022
In July, the demand for electric cars in Ukraine increased by 2.3 times.
In July, Ukrainians bought and registered 1,732 electric vehicles. This is 230% more than in July 2021 and 64% more than the previous month, Ukravtoprom reported. The percentage of new electric car registrations was only 11% against 20% in July 2021. The Nissan Leaf remains the most popular passenger car in the all-electric market, with 288 vehicles registered in July. The second most chosen is the Volkswagen e-Golf with 151 registrations. Volkswagen ID.4 is in third place with 134 registrations. Renault Zoe – 112 cars and Tesla Model 3 – 75 cars also made it to July's top five. Since the beginning of the year, almost 5,900 vehicles have been added to the number of Ukrainian battery-powered cars, which is 34% more than in the same period of 2021.