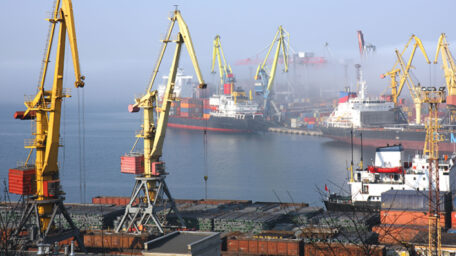 Friday, July 15, 2022
In Istanbul, an agreement on opening the Ukrainian seaports has been reached.
In Istanbul, representatives of Ukraine, the United Nations, the Russian Federation, and Turkey reached an agreement on unblocking three Ukrainian ports to export grain, reported the WSJ. In particular, the following mechanism was agreed upon: grain can be shipped from three Ukrainian ports in convoys accompanied by Ukrainian ships. At the same time, a ceasefire will be in effect. Demining will be partially carried out. The Turkish Navy will inspect all vessels. The parties also agreed to form a Joint Coordination Center under the auspices of the UN in Istanbul. Still, it is too early to talk about the inevitability of signing agreements. Putin still hasn't given the green light to his delegation. Another meeting should be held next week to agree on all the details and sign the document.