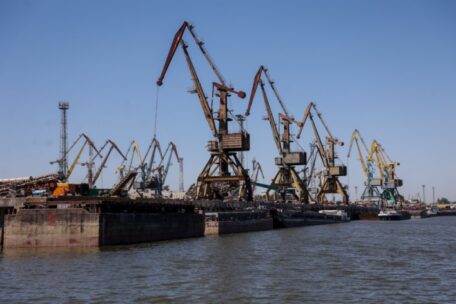 Monday, August 1, 2022
Grain export from Danube River ports has become difficult due to shallow water.
Navigation on the middle and lower sections of the Danube was closed on July 25 due to a sharp drop in the water level. As a result, Ukrainian Danube Shipping (UDP) vessels must work with a reduced load, announced the GM of UDP, Dmytro Moskalenko. So, while last week ships were loaded at a draft of 2.1 meters, now the permissible draft in the direction of the Romanian port of Constanta is only 1.8 meters. Due to this, the loading of ships decreased by a third on average, from 1,600-1,500 tons to 1,000 tons. Moskalenko noted that the water depth on the Danube usually reaches its lowest point in September-October. However, this year the water level has already dropped critically due to the lack of precipitation in the Danube basin and its main tributaries due to the abnormal heat in Europe. While the ports of greater Odesa are closed, the Danube region remains the only gateway for transporting grain to Europe.