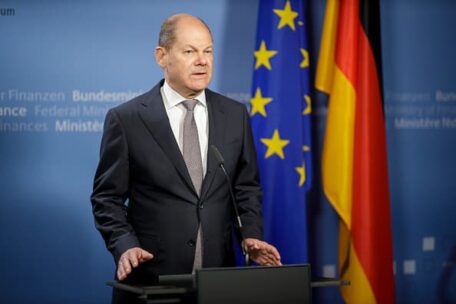 Monday, April 18, 2022
Germany will allocate €2B for military equipment, mainly for Ukraine.
A source in the German government said that Chancellor Olaf Scholz wants to give an additional €2B for new military equipment, primarily to help Ukraine, reported Reuters. The money will be spent on new military equipment, which will primarily go to Ukraine. About €400M of this amount has been allocated to the European Peace Fund alone, which buys weapons for Ukraine. These funds are intended for the Bundeswehr, as well as for supplies to Ukraine and third world countries.